Welcome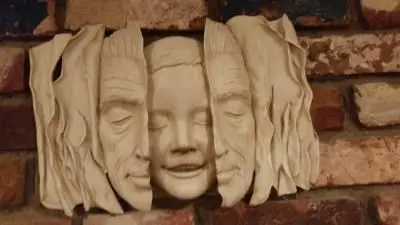 Thank you for your interest.
Some things you should know:
I am in the process of retiring my professional licenses (psychologist and Marriage, Family and Child Therapist). This will be completed when my Psychology License comes up for renewal in August 2023. Currently, I am only seeing clients in HIPPA compliant Zoom sessions. This significantly limits how I work and with whom I can work effectively. If you would like to talk about working together, please let me know by return email with some good times for us to chat by phone.
In addition to working with clients one on one, I am working to create online supportive experiences that combine meditation, education, and authentic communication.

These online experiences will not be psychotherapy but are designed to be therapeutic, combining some of what I have found to be of value in psychological and in meditative practices.
If this is of interest to you, please go to www.psychologyofthespirit.org and register your email there.
In that way, I can keep you apprised of my timing for upcoming events.
I have no plans to charge for these events but will simply encourage folks to donate to a charity they find of value.
Welcome to my website.
I established this website to introduce you to my background, my training and my approach to psychotherapeutic work. I serve people from diverse backgrounds with a wide variety of problems. I am available for a Phone Call - (909) 593-3798 or an Email to discuss specific questions, issues or needs you may have. There are links at the bottom of each page that make it easy for you to contact me.
If you are seeking help for stress, mental, emotional, or relationship problems, you are not alone. NIMH studies suggest that at any point in time, almost 1 in 5 adults meet criteria for a disorder; mild, moderate or severe. Over the course of a lifetime, almost 50% of all Americans qualify. Many seek help with problems; others are more interested in quality of life and personal growth.
I have been licensed as a Marriage, Family and Child Therapist (MFC16388) since 1981 and as a Psychologist (PSY13226) since 1991. I have had a private practice in Claremont, CA since 1988. Primarily I work with Adults and Adolescents. Although I have experience working with children, they are not a focus of my practice.
My approach to therapy begins with establishing a safe therapeutic relationship. During that process, I listen carefully to understand your current situation, how you got here, what your current strengths and resources are and how you would like to benefit from therapy. Then together, we establish a way to work that builds on your strengths, opens you to new understanding and helps you get closer to where you want to be. Read more about my approach to therapy.
My life commitment has been to develop myself as a therapeutic change agent to promote mental health, healing and well-being. To that end, I have pursued many avenues. I consider myself a somatic-relational psychotherapist with an interest in the deep patterns of thought, emotion, relationship and spirit. Read more about my training.
A practicing psychotherapist since the late 1970's, I have worked in private practice, community mental health, hospitals, a federal prison and non-profits, as therapist, supervisor, trainer & executive management.
If you're looking for extra support and guidance through a challenging situation or you're just ready to move in a new direction in your life, I would love to hear from you.
Please call or email me for an individual, relationship or family therapy consultation today.