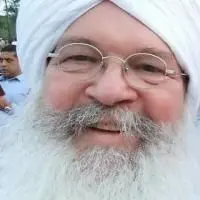 Training : My training is lifelong and extensive. A partial list includes the following.
Personal Therapy: When choosing a therapist, it is important to find someone who has done their own personal work. They need to know what it is to be in your chair. They need to be clear about their own issues so that you can get the best of what they have to offer. Personal work has been an important part of my own development in each of the formal trainings I pursued. Beyond that, in the early 1990's, I joined a "masters class's", a group of 8 other experienced therapists to continue to pursue our own work. We hired a therapist to work with us as a group. We have been meeting 3 - 4 weekends a year to continue our own deep work for more than 20 years.
Bioenergetic Analysis : In the early 1990's I successfully completed a 4-year analytic training program in Bioenergetic Analysis ( Southern California Institute of Bioenergetic Analysis ). Bioenergetics is formulated in a modern intersubjective (Relational) psychodynamic context. It works with the physical body to increase self-awareness ( mind ), and the capacity to integrate emotions that they can both be naturally contained and appropriately expressed. This leads to an increased vitality, a deepening of connection with others and fuller acceptance (peace) within the self. Modern Bioenergetics stands on the shoulders of Wilheim Reich, Al Lowen and Bob Hilton.
Gestalt/Humanistic/Existential : Through my masters' program (CSULA- MA,1981), my interest and training was primarily Gestalt, working with a wonderful psychologist – Edwin Greenburg, PhD. The focus was on the here and now; your honest experience in the moment. More humanism (with Ed Reynolds, a student of Maslow) in my doctoral program (International College- PhD, 1988) with strong doses of Jungian (with Winnefred Lucas, a classically trained Jungian Analyst) and Psychosynthesis (Developed by Assogioli, a student of Freud's, this was the first serious attempt in Western Psychology to reintegrate the spiritual, transpersonal traditions into a modern understanding of mind and emotion.) Along the way, lots of exposure to problem and solution focused work in a cognitive behavioral framework, including training from John Fryckman and Christine A. Padesky, PhD
Ericsonian Hypnosis and NLP : In the early 1980's I did a 1 year internship in Hynosis at UCI Medical Center under the direction of Don Schafer, MD. This was classic training in Hypnosis focused on pain management and hypno-analysis. It sparked an interest a new approach to hypnosis based on the work of Milton Erickson, MD. This led to several years of study of hypnotic language as a powerful agent of personal change.
Kundalini Yoga and Meditation Training : This training began in 1972 and my practice continues to this day. My first work in the mental health field was with the San Gabriel Valley Substance Abuse Coalition and the Pomona Valley Juvenile Diversion Project, using yoga and meditation as a primary intervention. A decade later, I set up and ran a substance abuse treatment program in a Federal Prison, Terminal Island FCI. 2 decades after that, in conjunction with the State of Punjab in India and a UN registered NGO, the 3HO Foundation , I set up and ran a Drug treatment program in India using Kundalini Yoga as a primary intervention. Today, I am on the board of the Kundalini Research Institute and a Lead Trainer for that organization.
Project SPAN (Special Project for Alcohol and Narcotics : This was developed as a collaboration between Chapman College, Cal Poly Pomona and the CA Dept. of Corrections. I went through this training as a community mental health member, but it was set up to train felons who were addicts, ready to be paroled. It trained them to become paraprofessional addiction counselors. We met every day, 4 – 5 hours for 6 months. This powerful experience was my first mental health training, way back in the 1970's.